Cloud-Native Container Security Done Right
The most comprehensive Container Application Security Testing Solution on the Market
Cloud-Native
We run in kube, just like you
Integration
Works with your favorite tools
Serverless
Who really wants to install and maintain another app?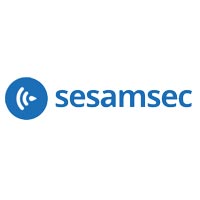 SESAMSEC
Carbonetes' container security is a great solution along with its Azure DevOps Extension. The extension integration in our Azure DevOps is seamless. CI/CD along with automated image scanning fits perfectly with our process. It makes our software more secured and safe from vulnerabilities. That's why it is a great product.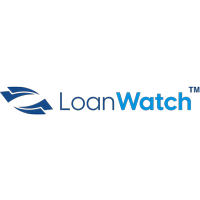 LOAN WATCH
Carbonetes is a great tool that helps us find vulnerabilities in our images. You can even get an interactive report of your containers. It gives us confidence that our app is safe and secure.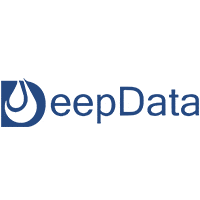 DEEPDATA
After using Carbonetes and integrating it into our CI/CD pipeline, scanning our images for vulnerabilities has been simplified and automated. It is also a good thing that each result is reported into JIRA. It's definitely a good partner that keeps the security of your images in-check so you could focus more on your app's development.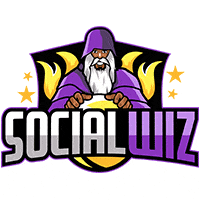 SOCIALWIZ
I was looking for a container security analysis tool that would allow me to scan for vulnerabilities in my container-based applications and I found Carbonetes. Carbonetes is a great tool. It helps me discover and fix vulnerabilities in my container-based applications. I easily integrate this into my DevOps processes and ensure the security of my containerized apps. And you know the best part? Carbonetes is easy to use and integrates with Azure, GCP, and AWS!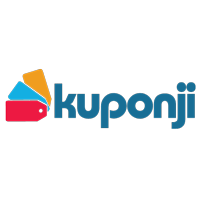 KUPONJI
Carbonetes allows us to focus more on our development. Having different kinds of security tools all in just one place amazes us. It's the easiest way to scan vulnerabilities, malware, license issues, and more. We're using this in our Jenkins CI/CD pipeline - convenient and easy to implement. I highly recommend everyone to use this remarkable product.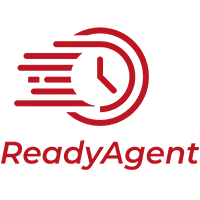 READY AGENT
We use the Carbonetes plug-in in our CI to ensure our application does not have any security issues before deployment. It puts us at ease! We are more confident about the security of our app before we make them available to our own customers.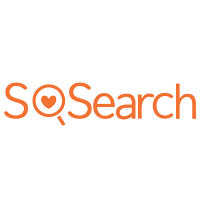 SOS
Carbonetes saves us a lot of time. Its integration and automation makes us confident with our deployment. Just need to setup once and let it work. It makes things easier. As what a great software should be.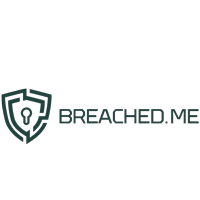 BREACHED
It is a Cloud-based container security scanner. No installation needed. Less hassle in maintaining another development tool/application. Carbonetes has Jenkins plugin that's why it is part of our CI/CD pipeline. One key feature that we really love about in Carbonetes is, it has scan scheduler that helps our images to be come freshly scanned daily/nightly. It also has various integrations such as Jira, which helps us to log and track the Vulnerabilities found in our images; Slack, BitBucket and many more. And another good thing about Carbonetes is, it is always up to date that's why we don't need to worry about missing checking the latest vulnerabilities in our scan.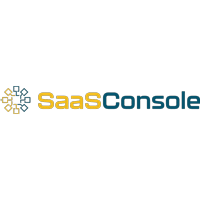 SAAS CONSOLE
Works like clockwork. It was easy to integrate Carbonetes into our development cycle. The idea of running multiple security tools for our builds seemed tedious, but Carbonetes allowed us to do just that with ease. I would recommend it to anyone who wants to nullify the risk of security breaches on their containers in the easiest and most efficient way possible.
Why People Use Carbonetes?
Secret Analysis
"I included my AWS key in my code, then without thinking I uploaded it to my free/open Github account. Someone must have an app spidering Github, because in a matter of minutes I got emails from AWS saying I had 15 extra large instances in every Zone. I'm guessing they were mining crypto. I had to write a quick python script to close them all down. I got stuck with a $10,000+ bill on AWS, fortunately they worked with me on the issue. I assume this happens a lot."
– TY, now a user of Carbonetes.
Vulnerabilities
"We had an all hands meeting at my company where the CTO announced that we had been breached and our data was already for sale on the Dark Web. We kicked off a forensic analysis on the attack vector and found it was my colleague, who used an older and vulnerable image. Fired him on the spot, totally brutal. The CTO found Carbonetes that day on AWS and signed us up."
– JI, now a user of Carbonetes.
License Analysis
"I can't say the name of the company, but we built a new social network on Mastodon, 'cause it sounds like "Massa Don". We're just about to launch when our "Big Boss" sees on Fox News that we have to open source the whole codebase because Mastodon uses the AGPL license…who knew. Now the Big Boss is orange with anger and his SPAC is dropping in the market. Now we have to scan everything we use for license issues."
– DT Jr., now a user of Carbonetes.

Start Building with Open Source
Looking for a way to automate vulnerability scanning and Software Bill of Materials management for your organization? Look no further than Carbonetes' BOM Diggity and Jacked! These two open-source tools make it easy to get the most out of your software development process.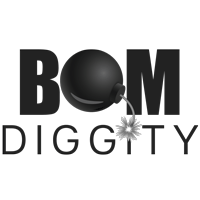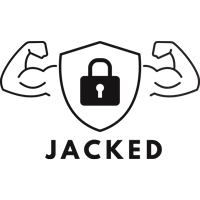 App Features
Our mission is to accelerate and empower modern businesses with cutting-edge solutions that help them build, deploy and manage their container-based applications.

Comprehensive Analysis
The most comprehensive container security analysis in the market. No need to assemble bits and pieces; Carbonetes provides complete Container Application Security Testing (CAST) with best-in-class results.

Cloud-Based / Serverless
Container Security-as-a-Service. Don't waste your time with installing and managing various on-prem partial solutions; Let us handle that for you. We're here to make your development faster and easier.

Optimized For Containers
All we do is containers, this focus, and integration with Kubernetes, makes us your perfect solution.
Jenkins Plugin Demo
With Jenkins' sophisticated extension and plugin system, developers can create plugins that modify almost every aspect of Jenkins' behavior. Now you can integrate it with Carbonetes and transform your collaboration processes into a smooth workflow.
DevSecOps Workflow with Carbonetes Cloud Scanning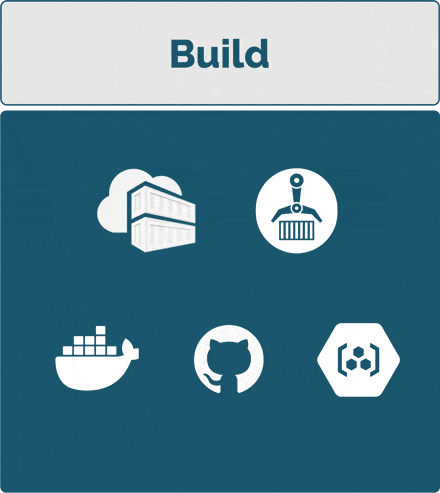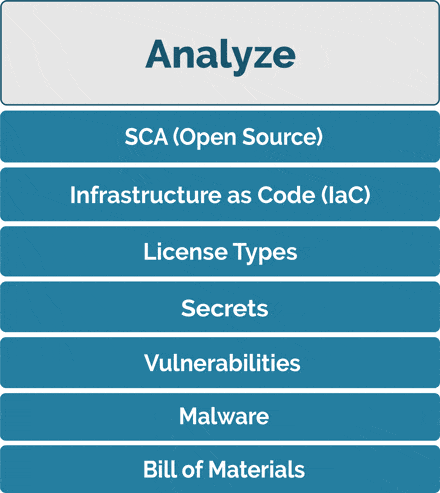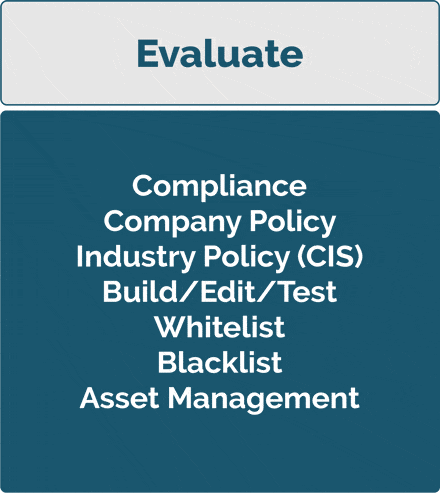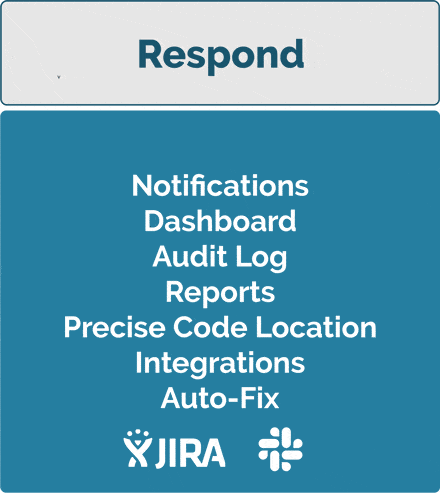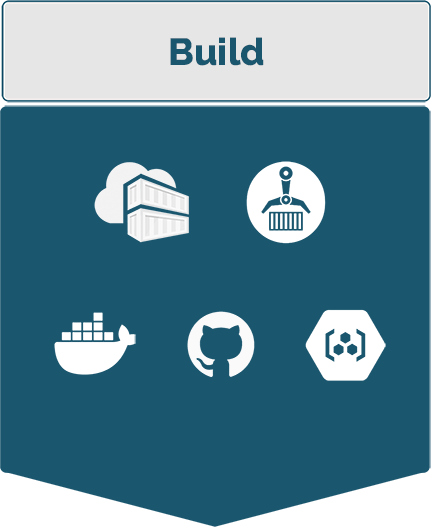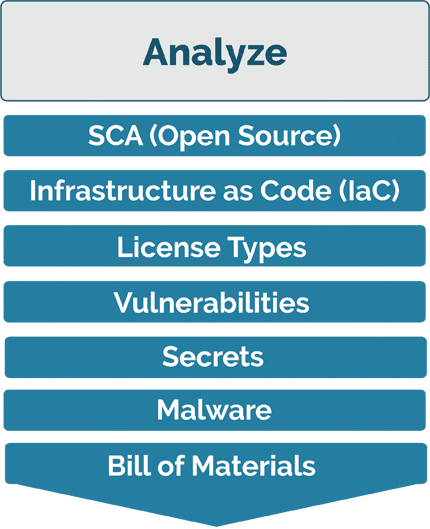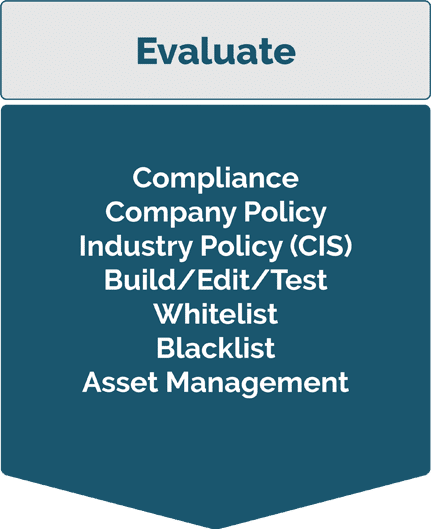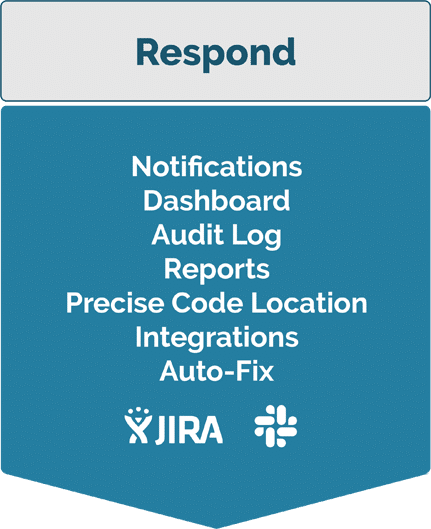 INCREASED DEVOPS PRODUCTIVITY
Developers waste a lot of time running their code through various security tools to check individual aspects of their code: open source licenses, open source dependencies, vulnerabilities, secrets and more. Each of these tools has their own workflow and learning curve that drains developer productivity. Many companies skip one or more of these tests because they drag productivity to a crawl. Carbonetes unifies all container analysis into a single streamlined workflow that integrates into your existing product development workflow. This one-stop-shop approach to security significantly increases developer satisfaction and productivity.

DEPLOY WITH CONFIDENCE
The last thing you want is to be known as the person whose code was exploited to hack the system. Carbonetes evaluates all threat vectors in your native code and your open source tools. It evaluates these threats against company policy to ensure your code is secure before it goes into your Kubernetes cluster.

FIX FASTER
Carbonetes provides total visibility through drill-down into the detail of each threat vector. This makes it fast and easy for developers to mitigate those threats and get their code remediated and into production.
Take a look at our latest blogpost and resources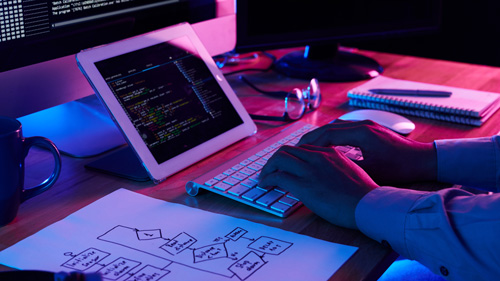 Open-source software has revolutionized how software is developed and distributed, providing access to a wealth of powerful and customizable tools for developers worldwide. However, with the increasing popularity of open-source ecosystems, there has been a rising...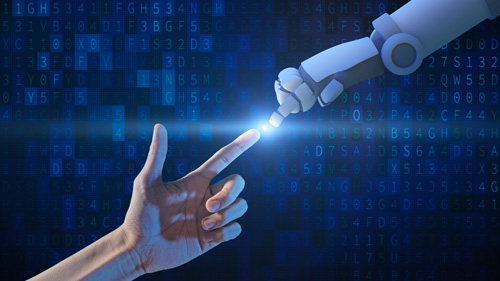 Artificial intelligence (AI) has become an increasingly popular tool for automating repetitive tasks and increasing efficiency across various industries. In the realm of software development, AI is often used to generate code, automate testing, and even deploy...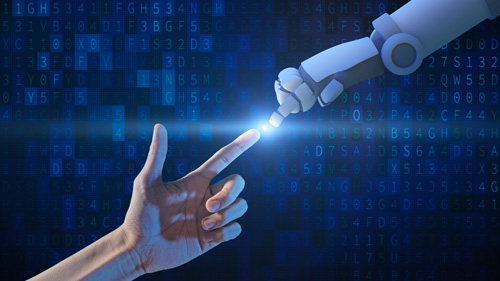 Artificial intelligence (AI) has become an increasingly popular tool for automating repetitive tasks and increasing efficiency across various industries. In the realm of software development, AI is often used to generate code, automate testing, and even deploy...
Try with Carbonetes
See how Carbonetes delivers market-leading container protection in a serverless model